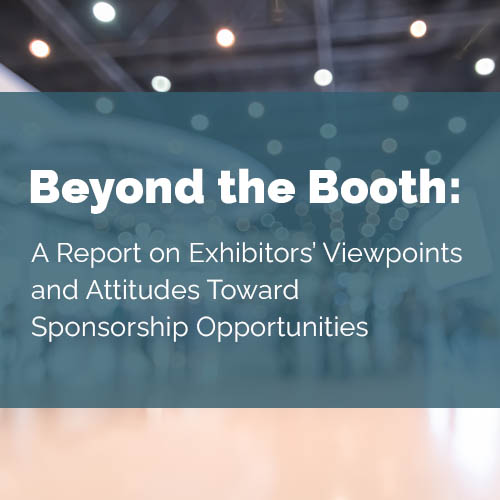 Beyond the Booth: A Report on Event Sponsorships
Trade Shows and conferences are some of the most important marketing opporunities on many brands marketing calendars. Sponsorship opportunities are a key piece of that event experience.
Sponsorships are also critical for event organizations and their continuing work.
In our new study we look at exhibitor attitudes toward sponsorship options. Why do the choose what they do? What are they looking for? And, how do the evaluate the effectiveness?



What our clients are saying:
"Working with EMC Outdoor is always a pleasure. They understand their customers and more importantly they understand the complexities of working in the world of trade shows. They continue to provide new ideas which is extremely helpful in generating new revenue streams for us."
—Tony Manigross, AAPA
© 2005-2022 emc outdoor, llc all rights reserved